Howley Weir
United Kingdom - design and construction of a new SHPP.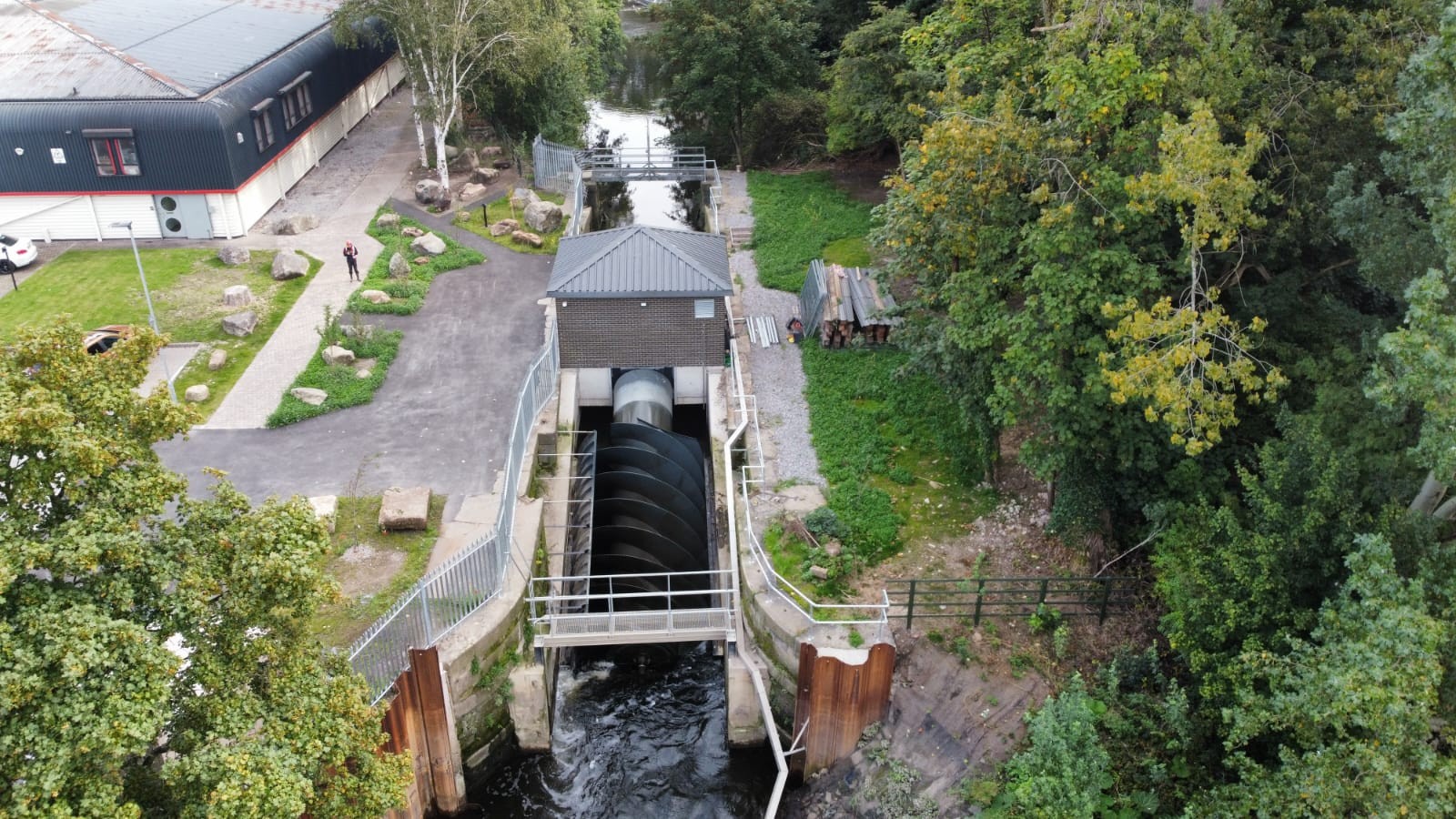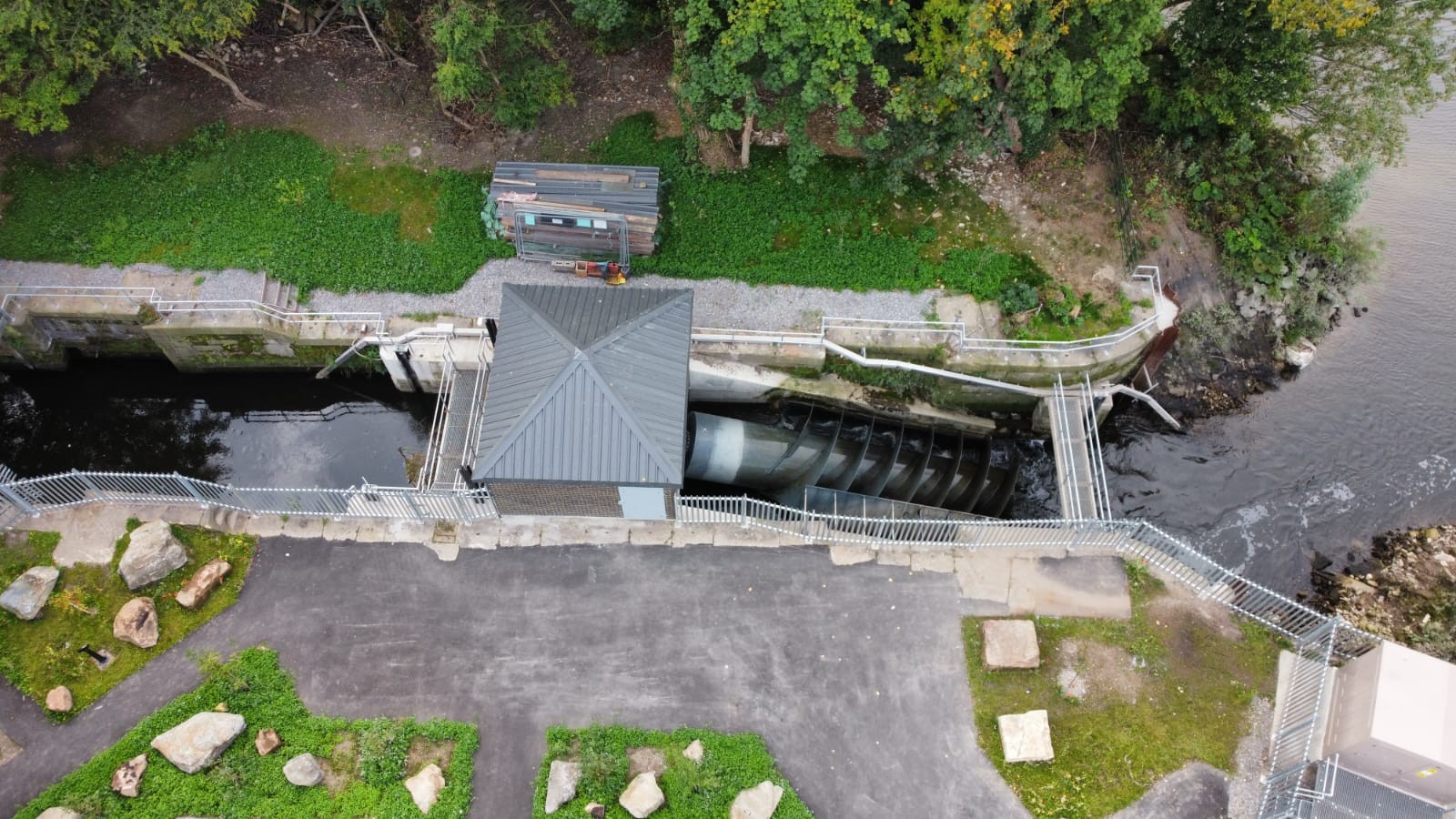 Provided services
The scheme is located next to the Howley Weir which spans the width of the River Mersey. Water is diverted via a side intake to a turbine. The turbine is a single Archimedes screw with gearbox and generator rated at a maximum power output of 160 kW. The powerhouse is located on top of the screw and covers all electromechanical equipment.
HYDROPOL provided permitting, design, EPC contract and all technology equipment for this SHPP.
HYDROPOL will be responsible for maintenance and operation of this plant.
Main data
| | |
| --- | --- |
| Country: | United Kingdom |
| Built (year): | 2021 |
| Output (kW): | 160 |
| Head (m): | 2.2 |
| Capacity (m3/s) | 10 |
| Commissioning (year): | 2021 |