Irlam
United Kingdom - design and construction of a new SHPP.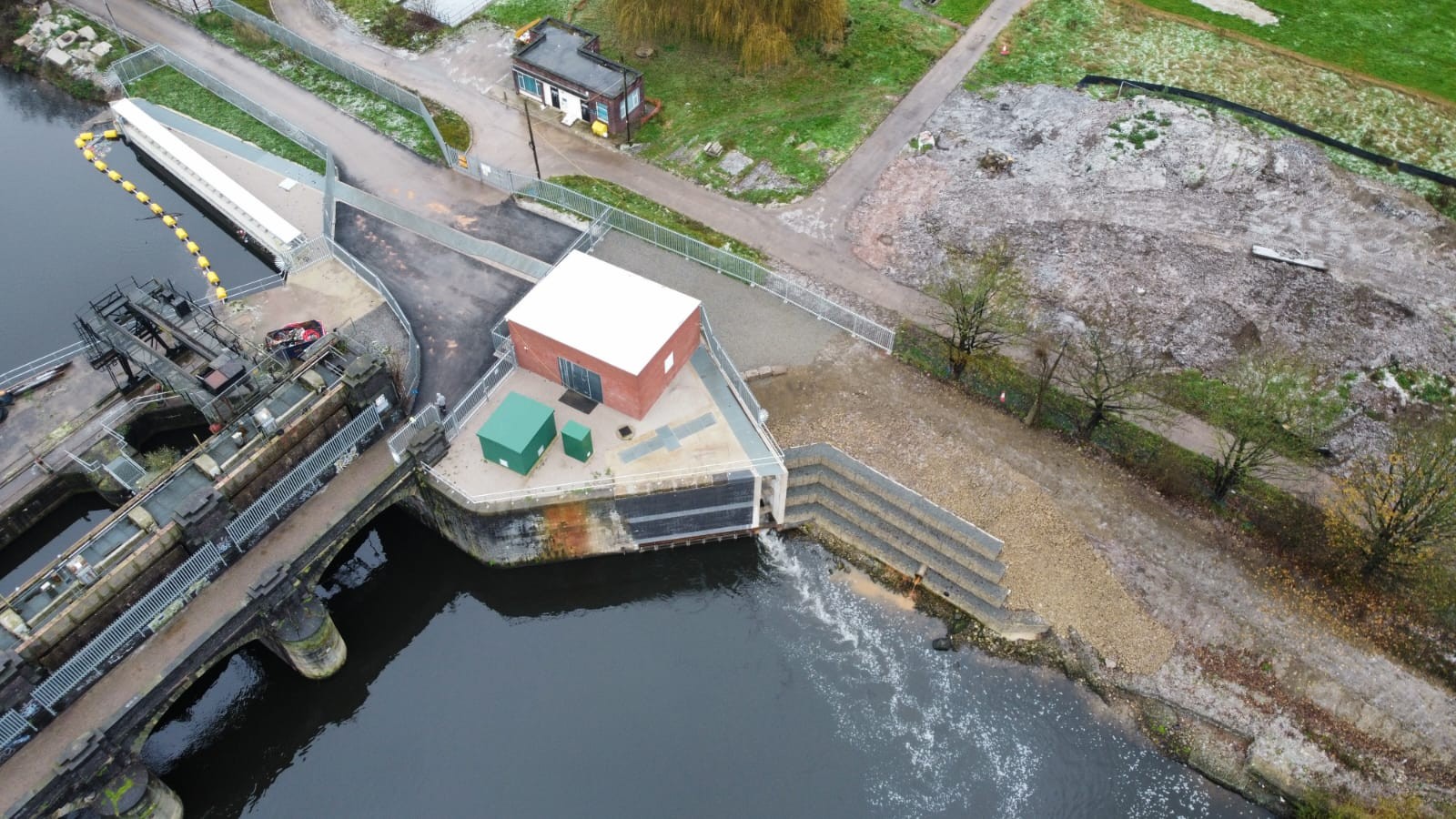 This HPP is situated on the Manchester Ship Canal, a 36-mile-long (58 km) inland waterway in the North West of England linking Manchester to the Irish Sea. This canal was built at the turn of the 19th and 20th century to allow large naval ships to reach Manchester.
The power plant with Kaplan turbine and large inlet channel are placed on the left bank of the canal, aside of an existing sluice gate weir structure.
Provided services
HYDROPOL provided permitting, design, EPC contract and all technology equipment for this SHPP.
HYDROPOL is also responsible for maintenance and operation of this plant.
Main data
| | |
| --- | --- |
| Country: | United Kingdom |
| Built (year): | new |
| Output (kw): | 509 |
| Head (m): | 4.9 |
| Capacity (m3/s) | 15 |
| Completation (year): | 2020 |