Lavoreit
Italy - design and construction of a new SHPP.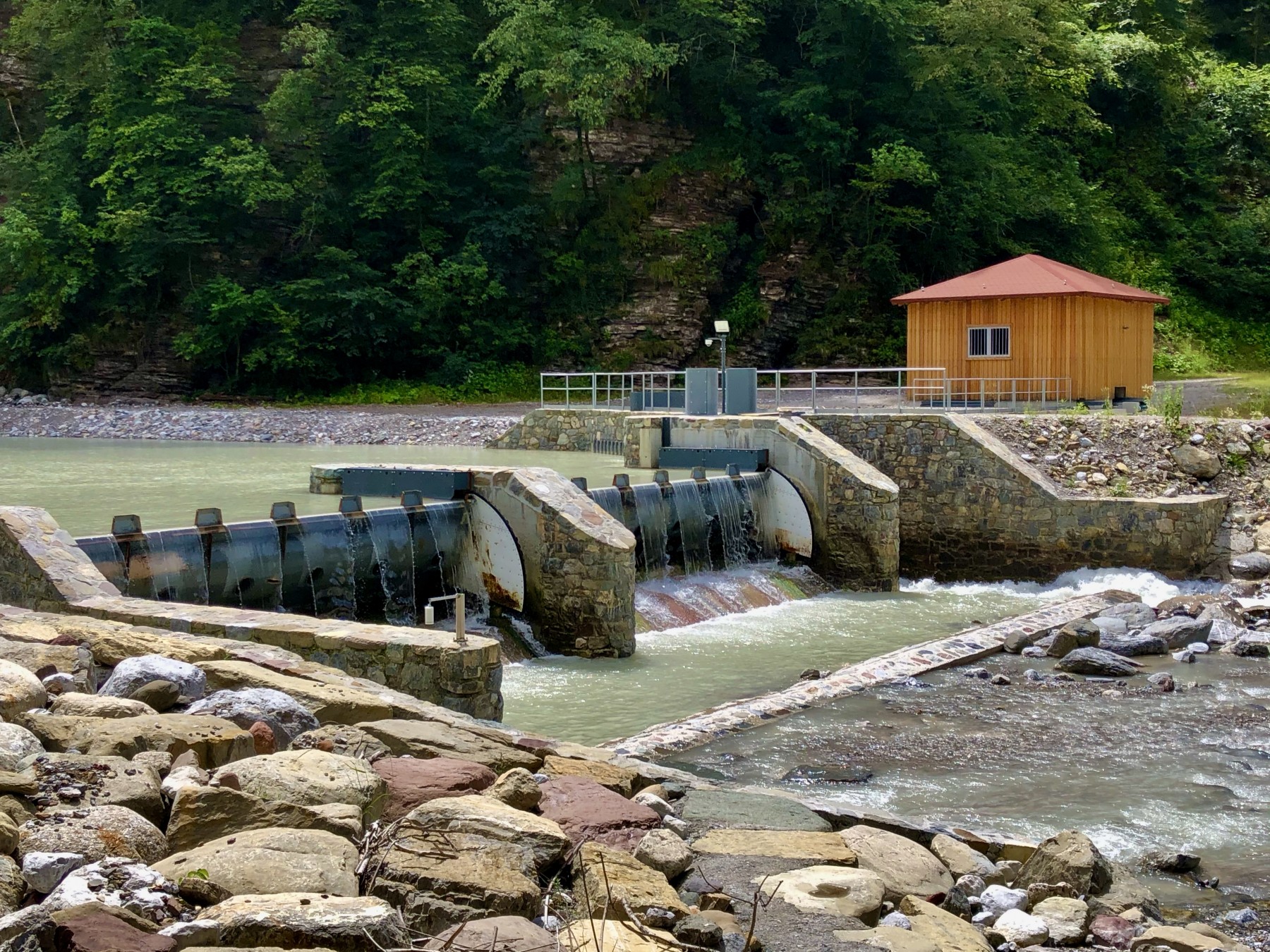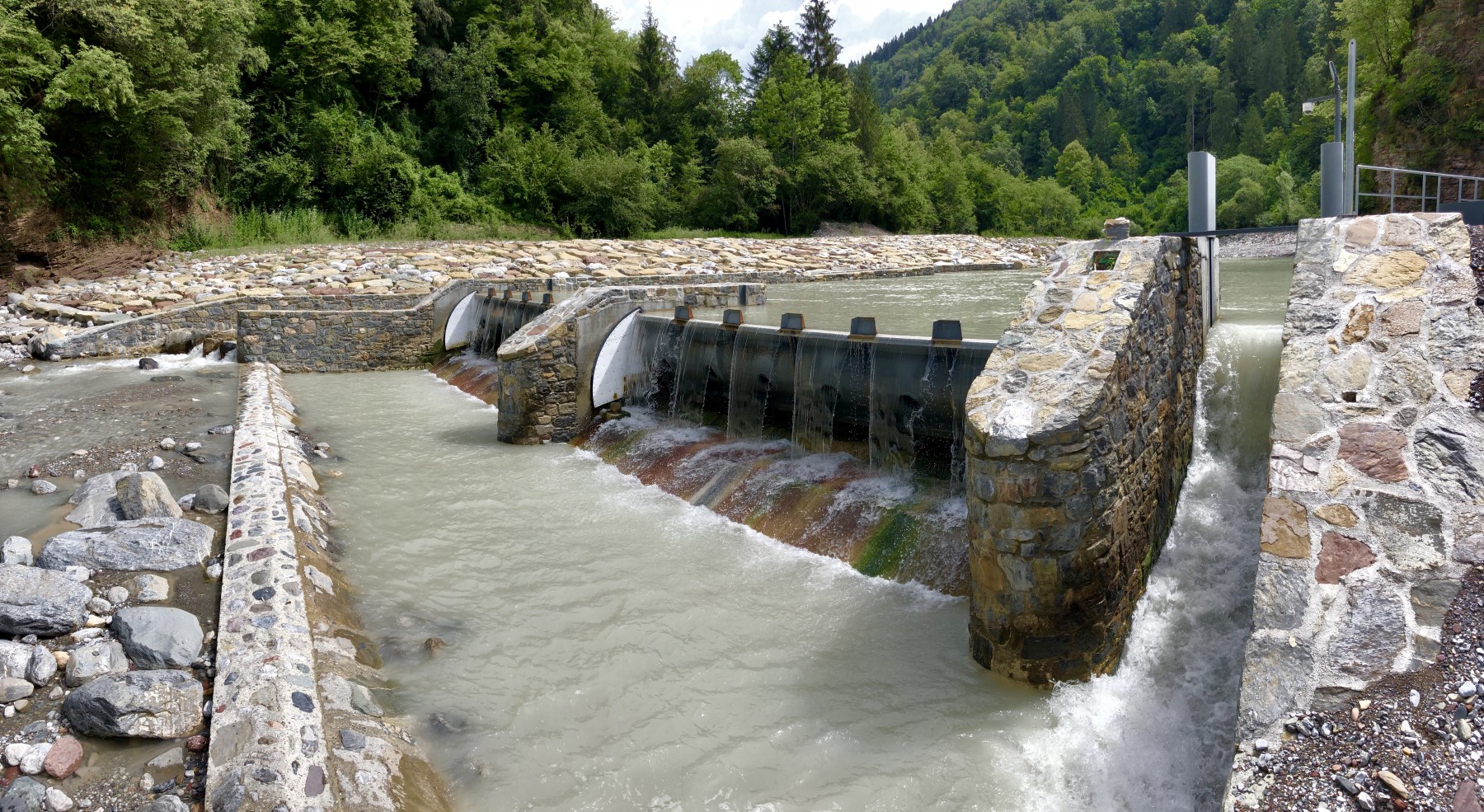 Project review
SHPP Lavoreit is settled in Northern Italy at Alps foothills close to the town Tolmezzo. This new SHPP will use hydropower potential of river Chiarso. It is SHPP of derivation type consisting of intake (weir - two flap gates, fishpass and sandtrap), penstock (DN 1.4 m, length 1.7 km, totally underground) and powerhouse. This SHPP is equipped by 1 Francis turbine with the total output 675 kW.
Annual power generation is expected to be 4 000 MWh.
Provided services
As a general contrator HYDROPOL provided the site complex development, preparation of relevant studies, permitting, project design & engineering services and complete EPC delivery.
HYDROPOL will also provide remote monitoring and operation & maintenance of this plant.
Main data
| | |
| --- | --- |
| Country | Italy |
| Built (year) | new |
| Output (kW) | 675 |
| Head (m) | 45 |
| Capacity (m3/s) | 1.5 |
| Completion (year): | 2019 |