Melnik
Czech Republic - design and construction of a new HPP.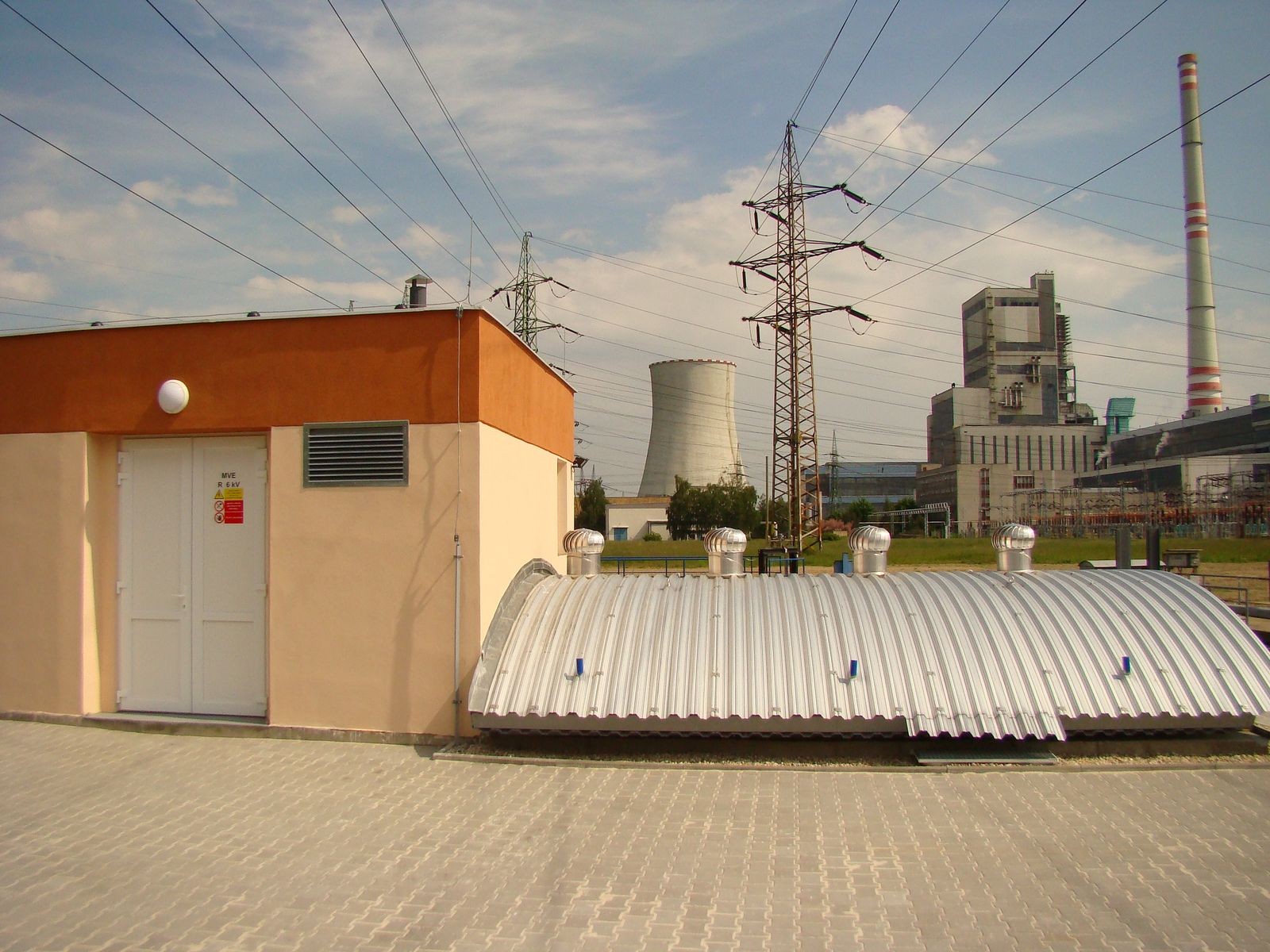 Project review
HYDROPOL prepared for the prominent Czech power utility CEZ, a.s. a feasibility study of a low-head small hydro power plant on the outlet of the cooling water from the thermal power plant Melnik.
The construction had its specifics and brought enhanced requirements on engineering, construction coordination, and managing of suppliers and their delivery schedules.
The biggest difficulty was the construction schedule optimization together with the thermal power plant operation. The turbine works in two regimes with different heads. The first one is the summer flow, when 50% of the total discharge is not used because of the cooling tower circulation and operation head is 5 m. The second one is the winter flow when turbine works with full discharge and head of 2.3 m.
Provided services
We prepared complex researches of the site, study and design layouts. HYDROPOL was also responsible for the turnkey supply of electromechanical equipment, civil works, legal framework, full project management, and quality supervision.
Main data
| | |
| --- | --- |
| Country: | Czech Republic |
| Built (year): | new |
| Output (kW): | 1 × 500 |
| Head (m): | 4.5 |
| Capacity (m3/s) | 1 × 12 |
| Completion (year): | 2010 |