Svijany
Czech Republic - design and construction of a new HPP.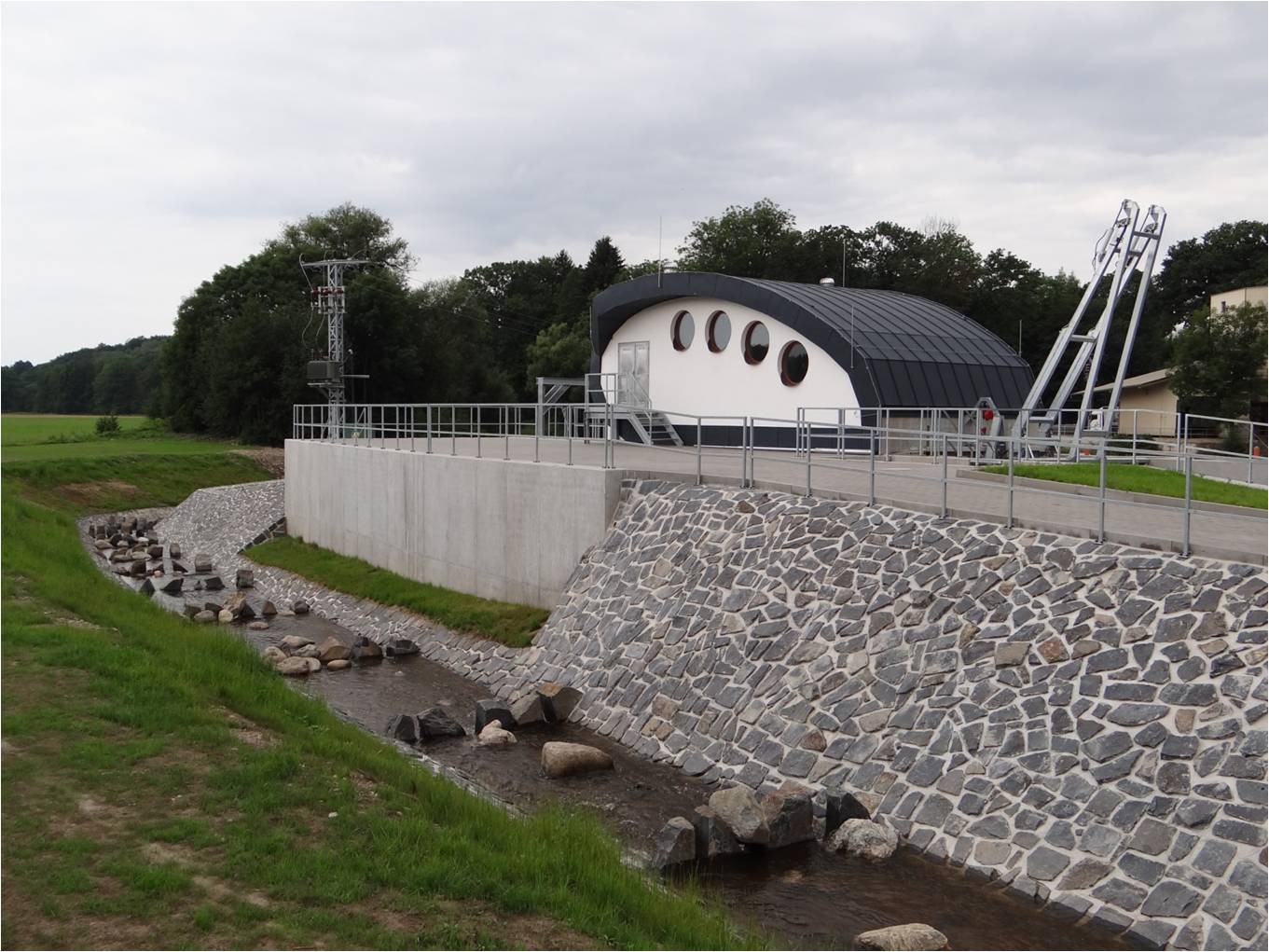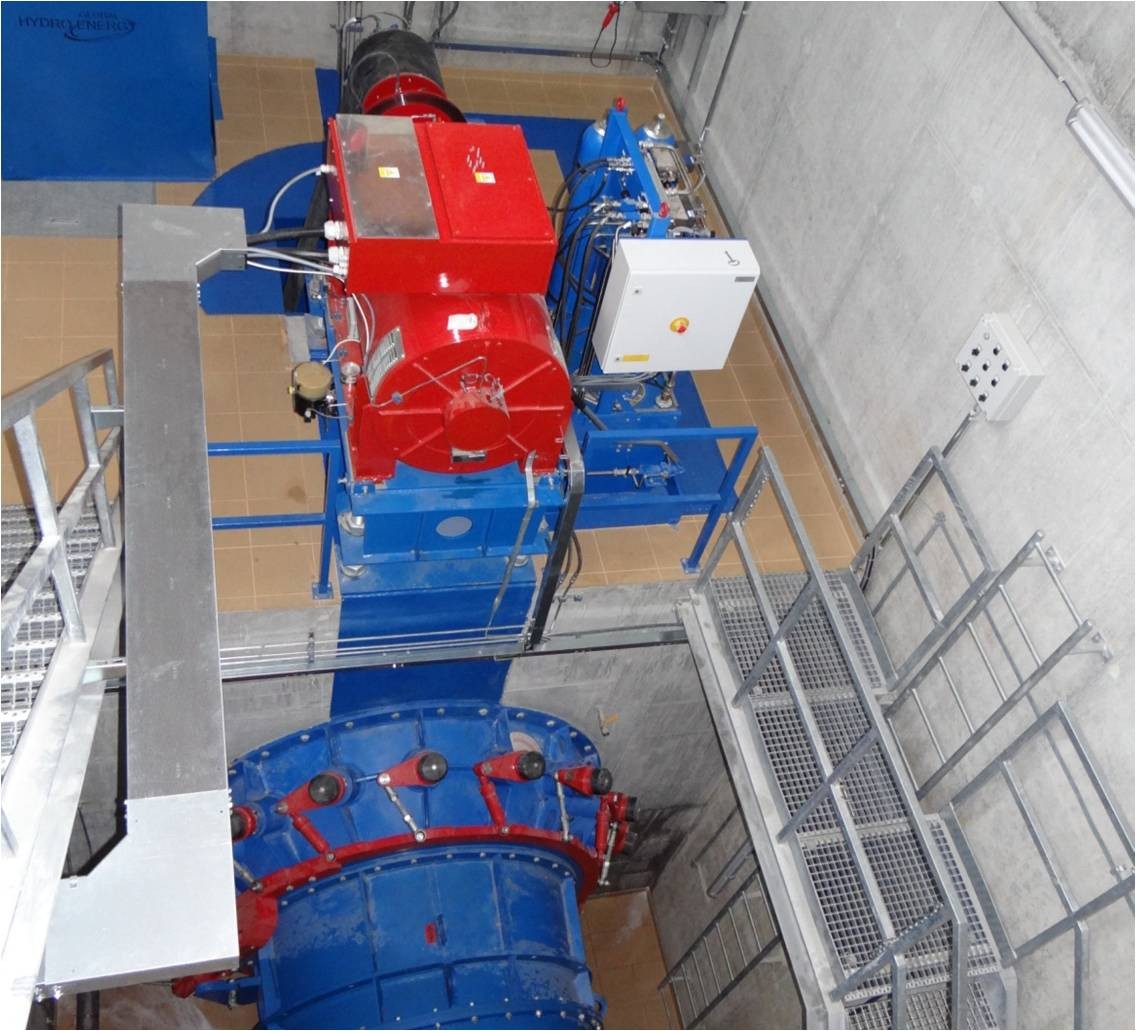 Project review
The construction of SHPP Svijany has been succesfully completed in October 2012. The new SHPP is located in Svijany using the hydro potential of Jizera River in the North Bohemia (Liberec region) and is connected with existing weir and mill Perner.
The new SHPP was constructed at the present weir; this SHPP is bypassed with a fish pass (creek type). The rated power of this SHPP is 200 kW with 1 unit of horizontal Kaplan turbine with runner diameter 1.78 m. For power output a new power line was erected (length 200m).
Annual generation is 1 100 MWh. This SHPP is designed as fully automated and remotely operated.
Provided services
HYDROPOL provided study, consultations, design & engineering and project management works.
Main data
| | |
| --- | --- |
| Country: | Czech Republic |
| Built (year): | new |
| Output (kW): | 200 |
| Head (m): | 1.7 - 2.4 |
| Capacity (m3/s) | 12 |
| Completion (year): | 2010 - 2012 |